In this quick tutorial, I am gonna show how you can watch a movie or episode on your (big screen) tv using your smartphone, PC, Mac.
Before we going to start there are some things you need to get to make this to work.
TV with Chromecast support or Chromecast dongle *required
A smartphone (android), Laptop, or desktop (connected to the same network)

*required

If you have a smart tv with a powerful browser then you can open the website directly on your tv. (you can skip the rest of the tutorial)
Cast connect using: PC/Mac
Step 1: Download Google Chrome (browser) if you don't have it. (other web browsers will not work)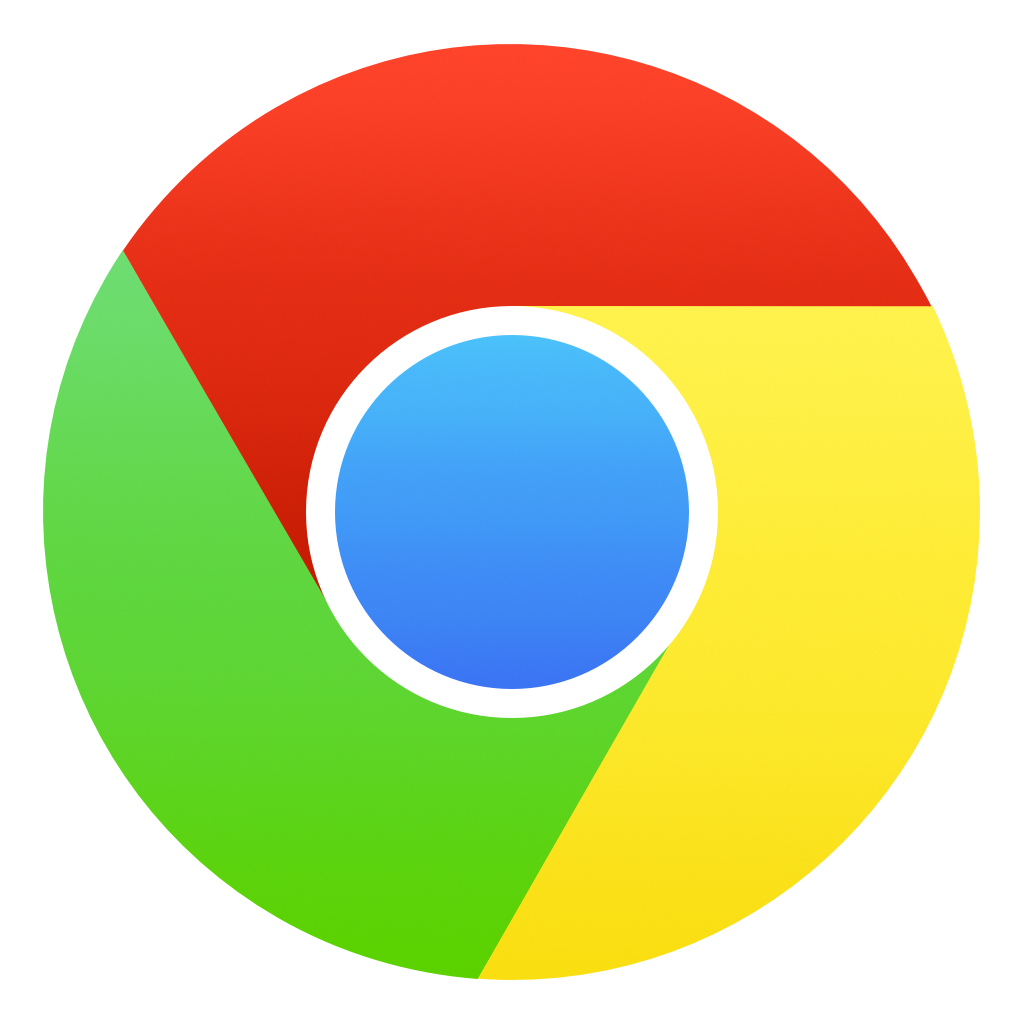 Click here to download and follow the installation instructions.
Step 2: Open the video you want to watch.
Step 3: right-click on the video and select cast (if its not visible click in the menu of Google Chrome (view --> Cast...)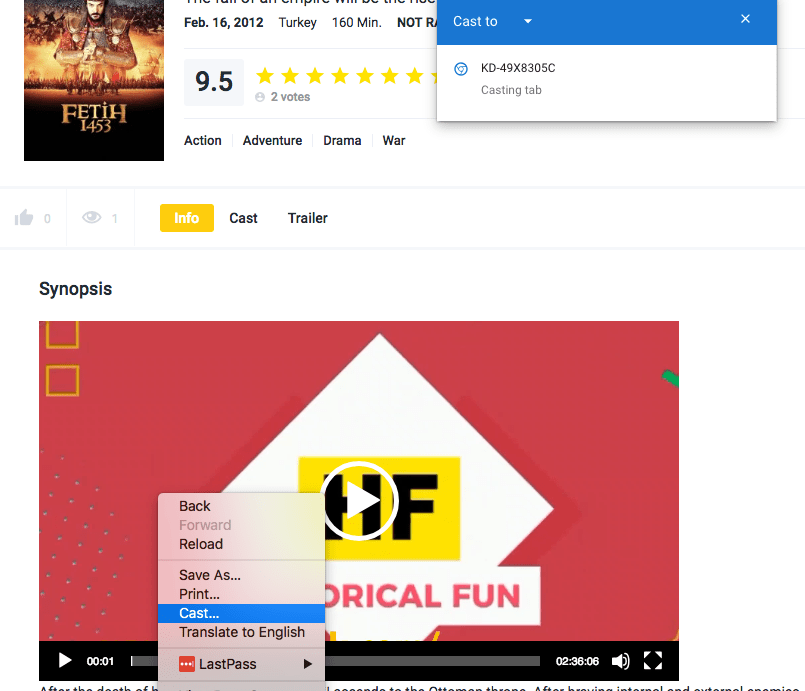 Step 4: Sit back and enjoy
Cast connect using: Smartphone
For this step, I will use my android,
The first step is to download Web Video Cast | Browser to TV, you can download it in the Playstore.
Download here or scan QR below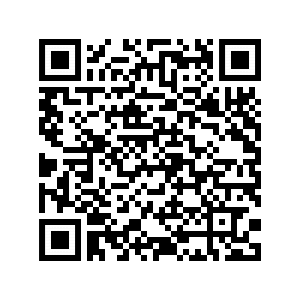 After installation, browse to the content you want to watch on historicalfuntv.com.
Step 1: Click on the video
Step 2: click connect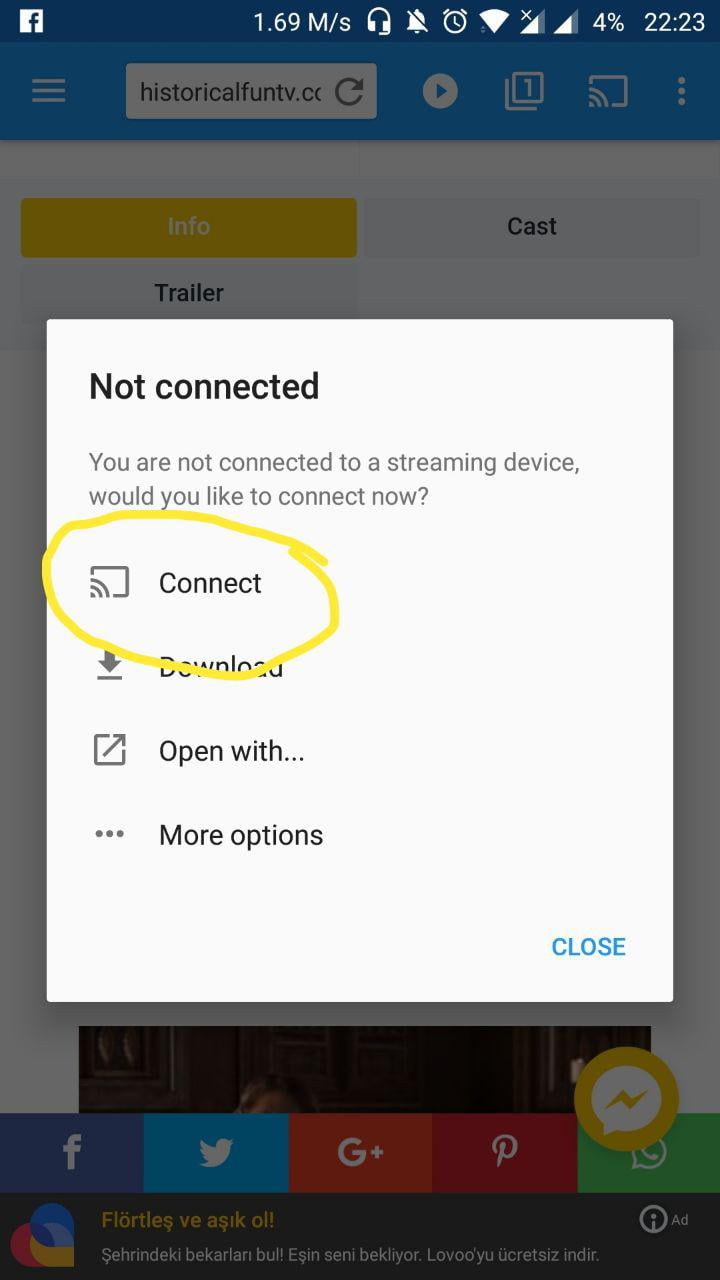 Step 3: Select your tv, if you cant see your tv, you have to check if they are connected to the same network. if you're using wifi check if they are both connect to the same wi-fi network and try again (scan)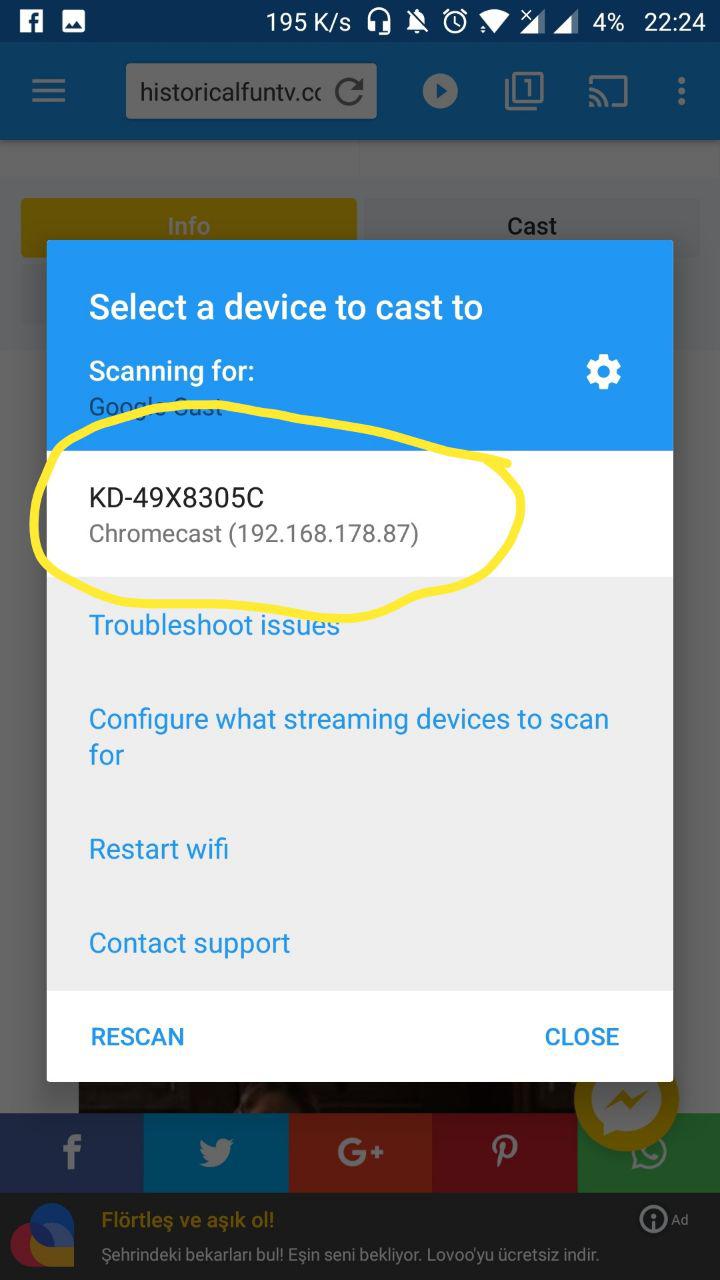 Step 4: Sit back and enjoy.

If you are using an iPhone or other device please search for a videocast browser in the Appstore. if you found a good solution please share with us in the comments below. (Airplay should work perfectly if you have an Apple TV)

@author | Aweram

<\/span>