Kuruluş osman episode release With Subtitles
April 2 @ 12:00 pm

-

8:30 pm

|

Recurring Event

(See all)

Kuruluş Osman episode release

$10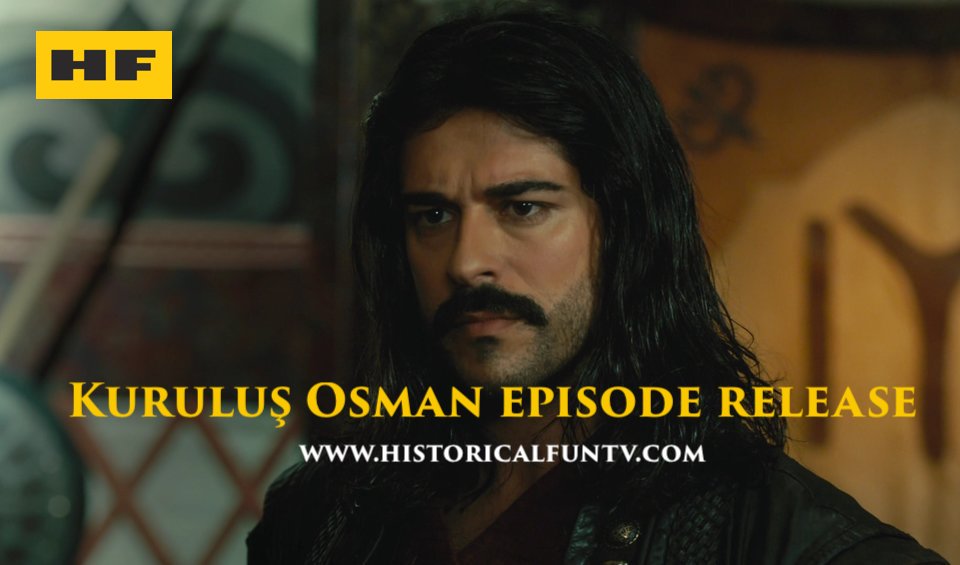 Kuruluş Osman episode release With Subtitles
Kuruluş Osman episode release weekly
On 9 November 2019, the Official Kuruluş Osman release date of the first episode was announced by Mehmet Bozdağ. Kuruluş Osman will be aired on 20 November 2019 for Turkish audiences. However, members of historicalfuntv.com will be able to watch the next episode of this Amazing show with English Subtitles After a couple of hours here on our website.
You can watch all Kuruluş Osman Episodes in FULL HD with English subtitles HERE for free

HF publishes weekly episodes of Kuruluş Osman, after the estimated time of this schedule you will find the episodes in on this page. if the episode is not on the page yet, just be patient they will be added like the past episodes have been added. Asking for the exact time of episode release is useless, be patient.
IF YOU LIKE OUR SERVICE TAKE A MEMBERSHIP TO GET FULL ACCESS TO ALL SHOWS AND MOVIES AND TO SPONSOR NEW PROJECTS WITH TRANSLATIONS
Read what others say:[wprevpro_usetemplate tid="1″]
We accept credit/debit cards, PayPal and ideal
Get your membership here for just 10 dollars to access all seasons and other shows and movies (please read the description of the plan for more details, GOD BLESS!
To get a membership Click Here. We have also a Special Offer now for a limited time. The offer gives you a huge discount. Get your discount now. If you have any questions or feedback leave us a comment below or send us an email to Contact Us
Dᴏɴ'ᴛ ғᴏʀɢᴇᴛ ᴛᴏ ғᴏʟʟᴏᴡ ᴜs ᴏɴ:
Instagram: https://www.instagram.com/historicalfuntv/
Twitter: https://twitter.com/historicalfuntv
Youtube: https://www.youtube.com/channel/UCoBrFm9ZkmezDiccH87xLuw
Telegram group: https://t.me/historicalfuntv
Facebook page: https://www.facebook.com/historicalfuntvcom/
Facebook group: Join our Facebook community group
Please know that the release date is an indication only and can be changed by HF without any further notice.